Prestigious & High-Quality Outdoor Fitness Equipment
Fitness Source is a reputable address specializing in supplying, importing, and distributing high-quality outdoor fitness equipment. With high professional capacity, Fitness Source will surely satisfy even the most demanding customers.
The brands of outdoor sports equipment provided by Fitness Source all have clear, genuine origins and complete certifications of capacity and quality from the manufacturer. We distribute:
Ceria

CERIA is a trademark of the WDB Group and is from the UK. Ceria is here to create and shape a happier and healthier community by providing the best advocacy solutions for people of all ages.
Through fun activities and daily sports, we will learn more things and develop individual and teamwork skills no matter what age we are. As a result, people will become more loving and active in life. It is the foundation of a happy and healthy community.
Viet Fit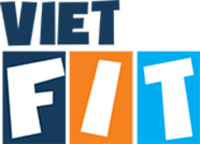 Viet Fit is a brand from 067 Group that provides the best outdoor fitness equipment solutions for the Vietnamese market and Southeast Asia.
Proud to be a brand leading the trend, promoting healthy lifestyles for children and families worldwide while providing a healthier and more sustainable living environment for the community. Viet Fit's outdoor fitness equipment products are trusted in all provinces and cities across the country.
Green Fit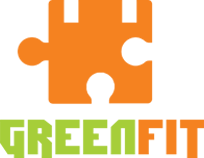 Green Fit is a brand of TNTY Group specializing in providing the most professional outdoor fitness equipment today. Leading experts design green Fit products in Sweden. They are proud to be the leading outdoor fitness equipment supplier for public and private parks and outdoor gyms, heaven, sports facilities, schools, and hospitals.
As an industry leader, GREEN FIT has installed equipment for thousands of projects and sports facilities worldwide. Green Fit is committed to bringing value and sportsmanship into each product.
Win Fit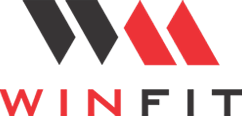 Win Fit strives to make the most difference, making the impossible possible by bringing positive energy and improving health into outdoor fitness equipment. It is how we inspire sport and active life to everyone.
Over the years, we have added a wide range of devices with full features and continuously improved our products. Our products are entirely new, and this is also the new future for the outdoor fitness equipment industry.
Each outdoor fitness equipment with various features will help you maximize your training support, burn fat to achieve the fastest results. Fitness Source is the address providing the best affordable multi-purpose outdoor fitness equipment in Vietnam. For more details, please contact:
FITNESS SOURCE
Address: Room 102, 1st Floor, No. 67/45i Bo Bao Tan Thang Street, Son Ky Ward, Tan Phu District, Ho Chi Minh city
Tell: (028) 66 82 7777 – (028) 66 86 7777
Hotline: 09.6161.0202
Website: www.thietbitheduc.com
Email: [email protected]