226/4A Le Trong Tan, Tay Thanh Ward, Tan Phu District, Ho Chi Minh City, Viet Nam
GREEN FIT-1003
Spacewalker trains your lower body with an even muscle resistance of no impact. You can immediately step up and start running at an intensity of your personal preference. The design of the products allows for two people to work out together.
The product is made from hot galvanized pipe material, coated with high-quality powder coating. Therefore, Green Fit's device has good rust resistance, high durability, and excellent outdoor weather conditions.
Hot galavnized pipe+PE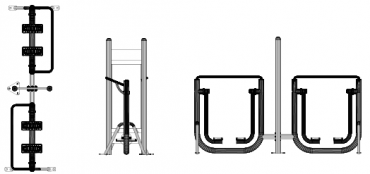 Please send an email to us
Do you need advice & support??
Get in touch with
Fitness Source
FITNESS SOURCE
226/4A Le Trong Tan, Tay Thanh Ward, Tan Phu District, Ho Chi Minh City, Viet Nam
(028) 66 82 7777 – (028) 66 86 7777
09.6161.0202
Products